Heritage Societies –To provide proof of lineage to quality for a heritage society.
Preserving Family Traditions – To preserve knowledge of ancestors who contributed to family traditions, such as a family recipe book.
Preserve Family Culture – To allow families that have migrated to another country the opportunity to preserve some of the culture of their old country.
Reconnect with Family – To find and reconnect with living relatives.
And, finally:
Family Legacy – To fulfill a desire to pass on a legacy to future generations.
The Philosophical Side of Genealogy
At its root, genealogy satisfies basic human curiosity. These needs can be summed up in three fundamental questions:
• The Past – Where do I come from?
• The Present – Why am I here?
• The Future – What is going to happen to me?
Interestingly enough, the three fundamental questions that underpin genealogy are also the three questions that form the basis of all the major religions of the world. People have a basic desire to know where they came from and how they got to where they are today. Thus, in some ways there is a philosophical connection between genealogy and religion.
Another philosophical approach can be defined by taking a family tree and flipping it on its head. In other words, invert the timeline of a family tree and look at it from the perspective of one of your ancestors. From the point of view of your ancestor, you would represent the future. Such a simple exercise produces a profound truth: you are the end product of many generations that came before you.
Chances are many of your ancestors had to overcome considerable personal hardship in their lives. The knowledge that your ancestors had great inner strength can be a powerful motivator for anyone trying to understand their place in the world. If it were not for them, you would not be here today reading these words.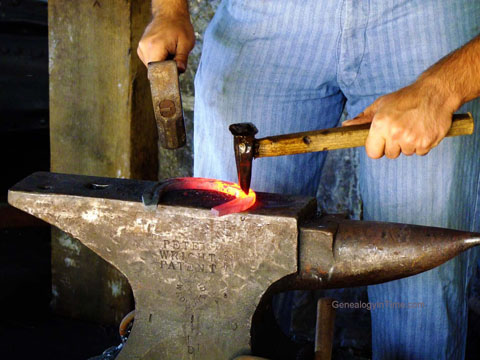 Genealogy helps us forge a link with the past, the present and the future.
Final Thoughts
Genealogy helps satisfy a deep need to understand how we fit into the broader world around us. From this perspective, genealogy is more than just a collection of single family threads that go through time. Genealogy truly is a journey of many lifetimes woven together from the past, the present and (from our perspective) the future. Genealogy is a popular pastime and it is important because ultimately it lies at the heart of the human condition.
Related Articles
Getting Started Researching Your Family History
Common Mistakes to Avoid When Building Your Family Tree
1 | 2