3. FamilySearch has a broad array of online tutorials devoted to reading old handwriting. Many of the tutorials are devoted to reading handwriting in specific languages, such as Dutch or German. The FamilySearch website is also very good at helping you decipher old abbreviations, phrases and acronyms. [FamilySearch Handwriting Tutorials]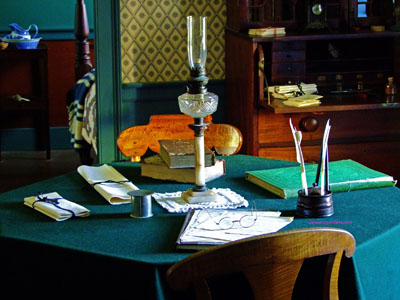 Old documents written with quill pens can contain smudge marks, making them harder to read.
4. Brigham Young University has a series of tutorials in reading English, German, Dutch, Italian, French, Spanish and Portuguese script. The tutorials are in both English and the native language. [Brigham Young University Script Tutorials]
5. And finally, if you require additional help, Yale Library maintains an extensive list of online palaeography resources and tutorials for more obscure types of handwriting. This is an excellent resource to check if you are trying to read very old documents in French, German, Italian, Latin and other languages. [Yale University Palaeography List]
You May Also Like:
Ten Effective Strategies for Building a Family Tree
The Key to Understanding Family Relationships
A Simple Way to Read Old Tombstones
Genealogy Search Engine - a free way to search for your ancestors.