Five Great Productivity Tools for Genealogy
A good website can help you overcome a genealogy brick wall. A great website can go even further. It can provide a different perspective that can help you overcome many brick walls. This article takes a look at five non-genealogy websites that can help you in your search for ancestors. All of these websites are free, although none were specifically designed for genealogy. They do, however, have tools and resources that when used creatively can make you more productive and possibly help you break through those inevitable brick walls.
Check a Name
Many genealogists use multiple online services such as Facebook, Google+, etc. Wouldn't it be nice if you could use the same name/identifier for all your websites? A free service called Name Check will check over 75 popular social websites for any name you specify.
Name Check will tell you which websites have the name available and which websites already have the name in use by someone else. This is all done in real time in front of your eyes and it is really fun to watch. Try it with your name.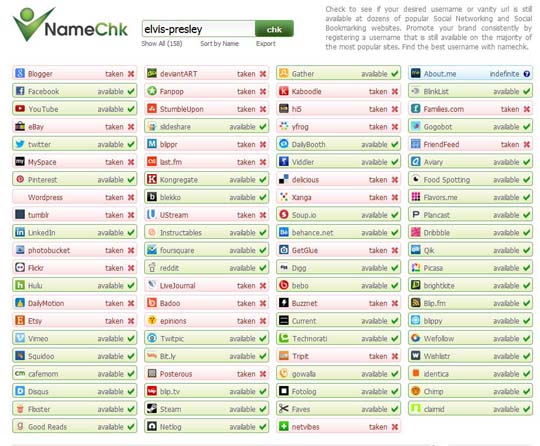 Check any name you want with Name Check
Name Check can also be an invaluable tool if you are trying to track down a living relative. Type in the name of the person you are looking for and it will tell you if that name appears on any of 75+ popular social websites. Using this service can be one of the fastest ways to find someone on the internet. [Name Check]
Convert Images to Text
Have a jpg or pdf image of an old genealogical record that is hard to read? Assuming the text is not handwritten (which is beyond the capability of computer software), it should be possible to convert the image to computer-readable text using what is known as Optical Character Recognition (OCR) software. It can be a great thing to do for any scanned images that you may have that includes typed text.
Many genealogists are not familiar with OCR software because it is normally pretty expensive if you want to install it on your desktop. Fortunately, there is a free online alternative. A website called Free OCR will convert any user-supplied image into the equivalent text.