Why Genealogy Is Important
Some people have very specific reasons for tracing their family tree. Others jump into family history research without giving it much thought.
Knowing why people research their ancestors can be a source of inspiration and support for genealogists. This can be particularly important when the inevitable roadblocks and brick walls become a factor.
What motivates the broader genealogy community is also helpful in understanding the future direction of ancestral research.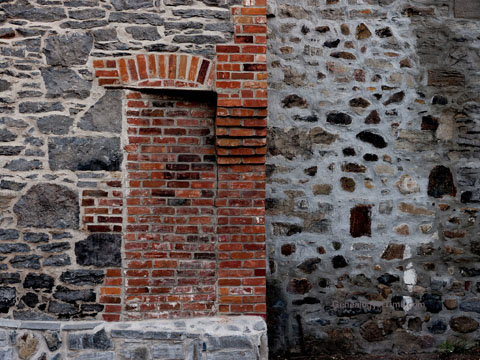 Genealogy can provide a doorway to the past. It is often necessary to break through brick walls to get to the truth.
Genealogy can certainly mean different things to different people. However, there are some common threads that all people share when looking towards the past. The first part of the article discusses the many practical reasons why people get involved with genealogy. Often, these practical aspects are caused by a specific trigger. The second part of the article focuses on the philosophical aspects of human curiosity and how it motivates people to research their family tree.
The Practical Side of Genealogy
Below are some of the main practical triggers as to why people search for their ancestors:
Validate Family Stories – To determine if family stories about their ancestors are true.
Famous People – To find out if they are related to someone famous.
Historical Event – To gain a better understanding of an ancestor's involvement in a famous historical event.
Trace Medical Conditions –To assess the risk of getting certain medical conditions that tend to run in families.
Trace a Family Inheritance –To determine genealogical proof of a family connection for potential heirs.
Trace Land Ownership - To settle questions of land ownership by providing proof of descent.
Trace a Family Portrait - To see why someone bears a strong resemblance to an ancestor in an old family portrait.
Find Birth Parents – To determine the birth parents of an adopted child. Alternatively, to find children given up for adoption.
Proof of Paternity – To determine the biological father of a child.
Religious Tenet –To satisfy the tenets of the religion. The most notable example is the Mormon Church (Church of Jesus Christ of Latter-day Saints).
Community History – To document a community history by understanding the families that founded and influenced the community.
Historic Studies – To provide insight into history through the scholarly study of a famous family, such as a royal family.