Fortunately, there are some solutions.  First, there is the option of using the free Genealogy Search Engine.  It is specifically tailored to ancestral searches. The Genealogy Search Engine is not subject to the potential skewing of search results like a standard Google Search.
The second option is to perform a Google Encrypted Search.  This is a free service provided by Google.  Google Encrypted Search looks and performs just like a normal Google search page (see image below).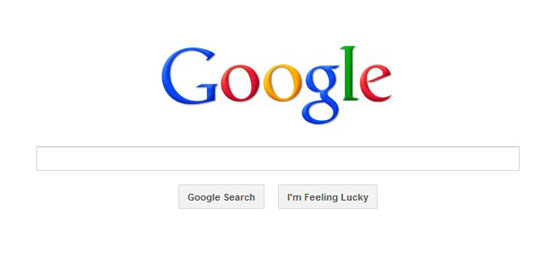 Google Encrypted Search looks like a normal Google search, but it allows you to search anonymously.
Google Encrypted Search has two advantages over a normal Google Search for people wanting to find their ancestors:
Search queries are entered anonymously into Google Encrypted Search. Thus, your online privacy is protected.
 Results from Google Encrypted Search are not skewed based on your previous interaction with Google search and other Google products.  This will give you a much better chance of finding the ancestral records at the edges of internet.
Going forward, we recommend you use Google encrypted search for all your Google ancestral searches to prevent biases from creeping into your search results. 
2. DuckDuckGo
As discussed, Google Search in the future may no longer be the best search engine for people searches. A while ago, we wrote an article called The Best Free People Search Engines.  It listed some alternatives to Google if you are looking for a living individual. 
We recently found another search engine that also excels at finding living individuals.  It is called DuckDuckGo.  In spite of the name, it is very powerful search engine.  One of the strengths of DuckDuckGo is its ability to find people.  Searches for people work best if you put the name in quotes, as in "John Smith" as shown below.
DuckDuckGo works well if you are searching for a living relative. Just make sure to put their name in quotes. 
One other nice thing about DuckDuckGo is that it emphasizes privacy.  All searching is done anonymously and the website does not store IP addresses or log user information.