Genealogy Tips and Brick Wall Solutions
We have many detailed genealogy tips and brick wall solutions to share with people. A good place to start is the Genealogy Tip of the Week.
Free Images
Looking for some nice genealogy-themed images for your iPad or computer monitor? We have over 500 images organized by themes: classic cars, pioneer life, traditional horse scenes, blacksmith images, heritage farm scenes, vintage brick walls, vintage stone walls, and even a rust theme. Check out our free images.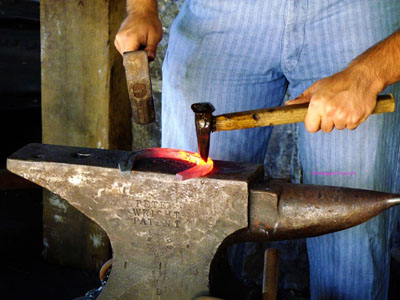 We have lots of free high-resolution genealogy images.
Genealogy Tweets, Blogs and News
If you are interested in following the latest genealogy tweets, blogs and news, GenealogyInTime Magazine has dedicated tools for this:
• The Genealogy Twitter Gadget provides real-time updates of all genealogy tweets. You don't have to have a Twitter account to use this gadget. However, if you do use Twitter, it can be fun to watch your tweets get published to the world in real time.
• The Genealogy News Gadget provides real-time updates on genealogy news from hundreds of sources. This is a popular tool that people like to keep running in the background as they work on their computer. It will automatically update itself throughout the day.
Other Tools
We also have a world time zone map to help you find the current time anywhere in the world relative to your location. This is a great map to use if you are corresponding with someone in another time zone.
Genealogy Articles
GenealogyInTime Magazine has over 80 in-depth genealogy articles. Some of the most popular articles are:
• Ten Effective Strategies for Building a Family Tree.
• Twenty Tips on What Makes a Good Genealogy Blog.
• A Guide to Performing Online Genealogy Searches.
• Hot Tips on How to Use Google for Genealogy Searches.
• Ten Innovations in Online Genealogy Search.
• 50 Best Genealogy Brickwall Solutions.
• A Date Guide to English Genealogy.
• Top 100 Most Popular Genealogy Websites
About Us
Looking for articles for your genealogy society or a picture for your blog or non-for-profit website? We can help. Have genealogy data from geocities or other websites that no longer has a home. We can help with that too. Find out how in About Us.
At GenealogyInTime Magazine, we have a passion for genealogy and a determination to make it better. We are always trying to think up creative and innovative ways to help people connect with their ancestors.