Searching by Family Name
Instead of searching for a specific individual, it is often a good idea to search Google by family surname. To do this, enter the family surname followed by the words "family history" as shown below.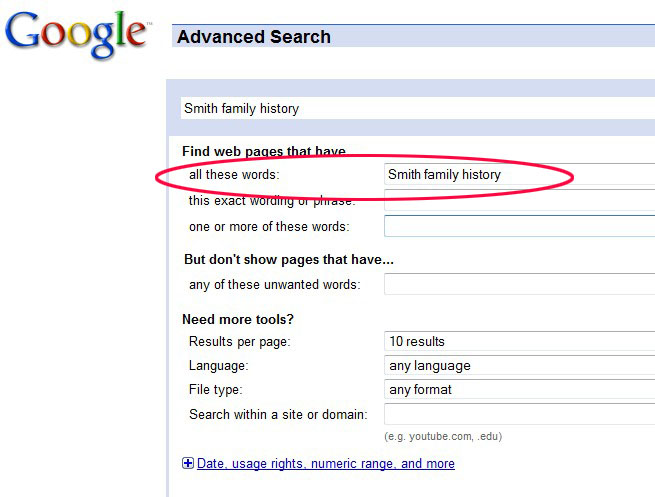 On the results page, look for the link called "More timeline results". This link is usually on the bottom of the first results page. Click on this link.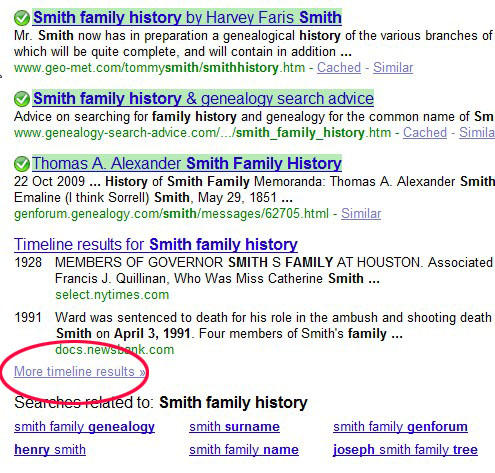 This will bring up a Google results page that has all the records for your family name organized along a timeline. You can look at all the results or click on any part of the timeline to further refine your search.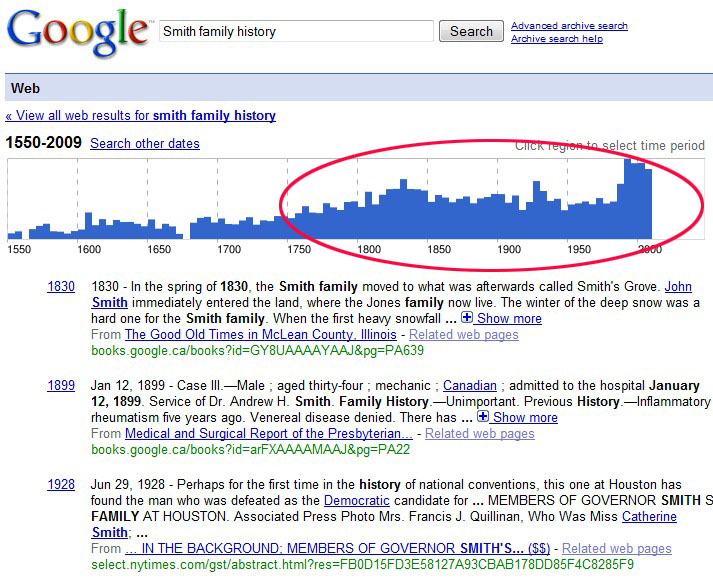 To get the most out of searching by family surname, it is best to combine your search results with the other fields in the Advanced Search as we have identified in this article and as shown below.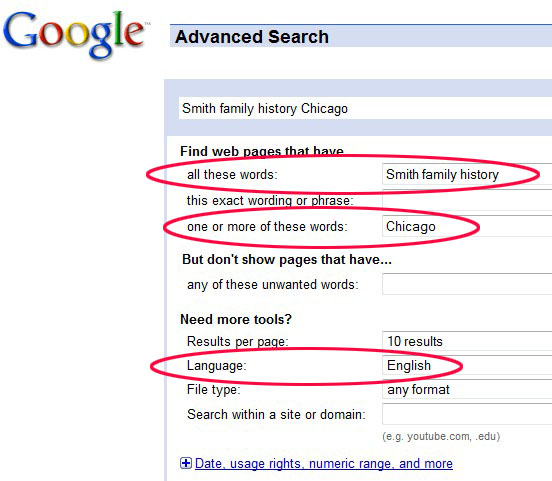 This is an excellent way to trace a family history when you are not sure of the specific name of an individual or you have exhausted traditional approaches of looking for specific individuals. Just remember, this approach works best for less common family names. Good luck!
You May Also Like:
How to Use Google Advanced Search for Genealogy - Part II
How to Refine Google Genealogy Searches
Hot Tips on How to Use Google for Genealogy Searches